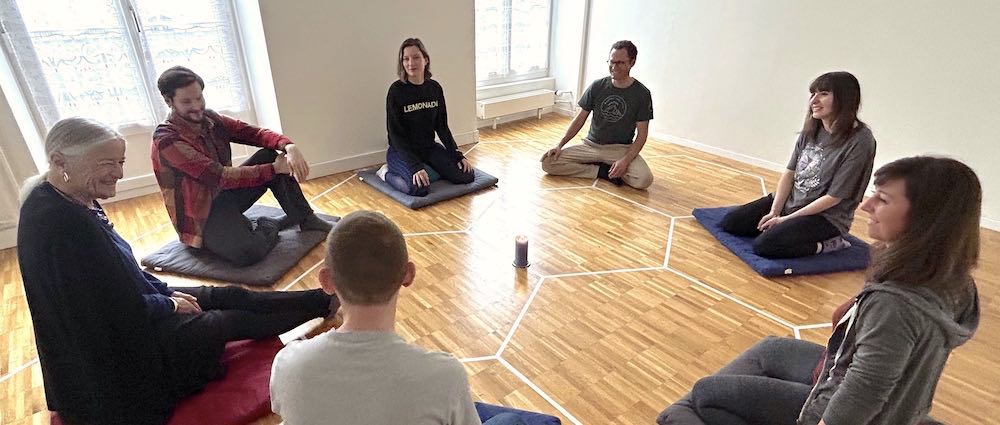 A warm place in the heart of Lausanne for your inner practice.
Note : This is the only page of the website in english and we do not provide classes in english (yet). You can neverthless subscribe as a member and have access to the center for your own meditation practice (see below). If you do understand a bit of french, you can join one of the meditation group. Meditation is not really about talking! Individual classes in english are also possible on demand. If you are afraid with your ability to understand french or if you just want more information about the center, please feel free to contact us to see what is possible (021/311 26 64 or info@reliance-centre.ch).
Short description of Reliance Centre
| A SPACE ... | ...for... |
| --- | --- |
| warm | learning to meditate |
| calm | meeting (oneself) |
| friendly | meditating with friends |
| interfaith | centering |
| institution free | sharing |
Open to members from Monday to Saturday from 7am to 9pm, you come when you want, you stay as long as you want and you practice what you want, considering the ethical code.
A perfect place for doing your daily meditation before going to work, for recharging at the lunch break and/or for your regular practice with a group of friends.
Activities are regularly conducted, especially for beginners so that they can easily get confortable with meditation practices.
---
Center's philosophy
We are living a time where the inner dimension of our existence is getting more and more important for a lot of us. Thanks to this, we do have now a lot of books and teaching on a whole range of psychic and spiritual practices, some of them very ancient and others more recent.
We see as well that a lot of us have a growing awareness of the diversity of humankind and the individuation process, meaning the understanding that every one of us is unique without denying our belonging to a greater whole. This leads us to seek and to develop a life line based on our own truth, taking both from what we learn outside (doctrines and teachings) and inside (personal experiences).
In this context, the idea was to create a center for inner practices based on encouraging everyone to develop their own practice by experimenting, reading, learning and sharing with others, rather than following a unique teaching with a specific guideline.
---
Who is this center for?
This center is open to everyone interested in the inner life and tolerant towards the diversity of practices and beliefs (cf. ethical code).
Who is running this center?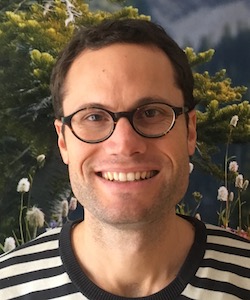 My name is Pierre-Yves Vannay, I grew up in Valais (Switzerland), completed a degree at the EPFL and after working for a decade I decided to dedicate myself to creating and running this center, which opened in September 2018.
I am very interested in personal development, psychology, philosophy, religions, inner life and spirituality. I discovered meditation through learning yoga in India, I then further develop my meditation practice through techniques learned in several schools in Switzerland and England. I manage the center and run several group activities.
---
Want to become a member?
Members can have free access to the center from Monday to Saturday, from 7am to 9pm, for their own meditation practice.
Membership is reserved to people which want to engage in a regular practice, this is why the fees cover 3 or 12 months and cannot be paid back. After that period, the member can freely decide to renew the membership or to leave.
There are 3 types of membership :
PEARL : free access for oneself (CHF 300.-/year)
NACRE : meditation class unlimited (CHF 600.-/year)
CORAL : free access + meditation class included (CHF 720.-/year)
Fees (CHF)
ADULT
REDUCED(*)
PERLE MINI - 3 months
Free access
120.-
40.-/month
100.-
33.-/month
PERLE - 12 months
Free access
300.-/year
25.-/month
240.-/year
20.-/month
NACRE - 12 months
Unlimited meditation class
600.-/year
50.-/month
480.-/year
40.-/month
CORAIL - 12 months
Free access + unlimited meditation class
720.-/year
60.-/month
600.-/year
50.-/month
(*) Reduced price : Student, AVS, AI and AC. Proof must be shown.
Requirements to become a member
Be an adult (more than 18 years old).
Check that you have read the caution notice and that you agree on the ethical code (french only, please contact us if you do not undersand it).
Ask for an appointment with Pierre-Yves (e-mail or 021/311 26 64) to visit the center and fill the subscription form.
---
Want to attend to an activity?
You don't need to be a member to attend to the activities and no engagement is required: you just pay for what you do.
Information is in french. If you want explanation in english, please feel free to contact us (021/311 26 64 or info@reliance-centre.ch).
---
Want to see some pictures?